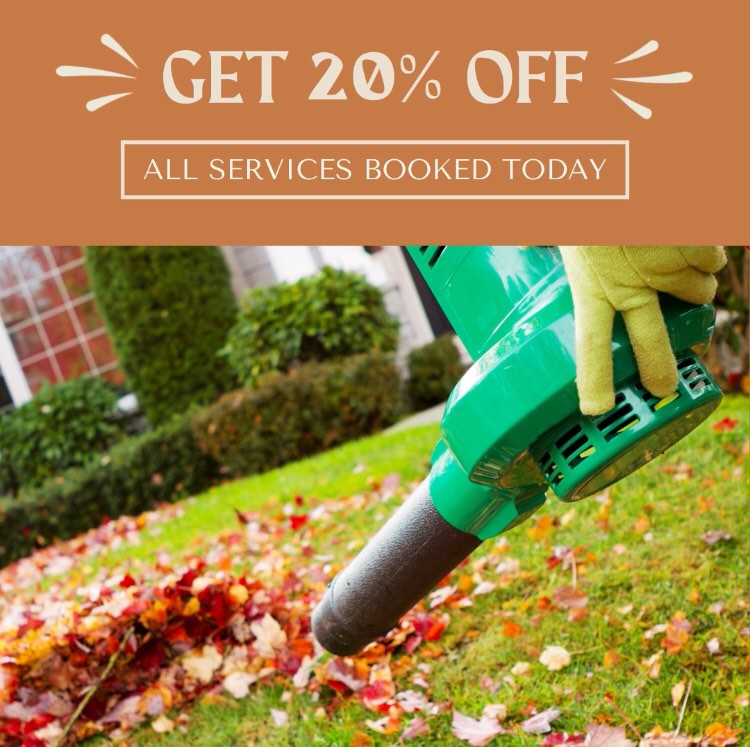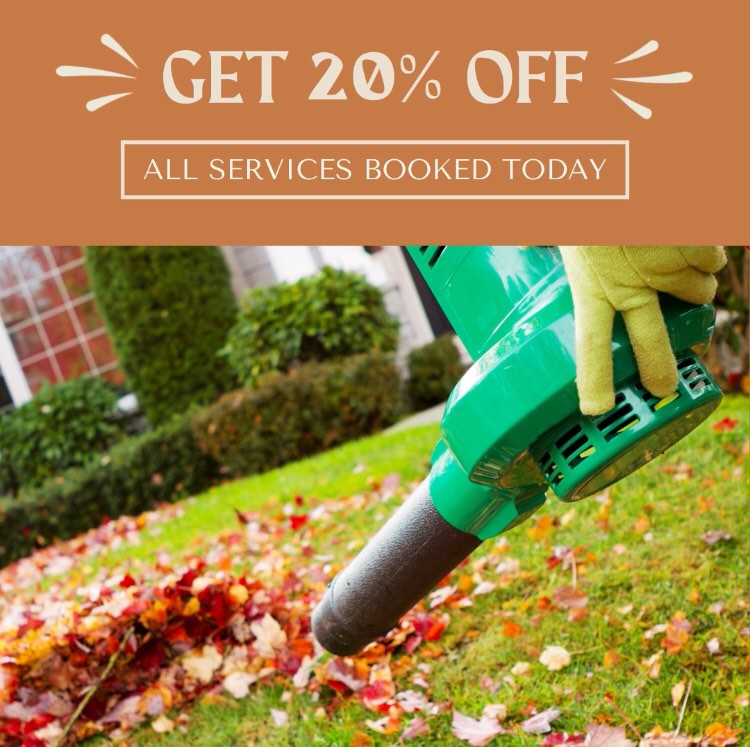 Every Monday this month, we are running a special discount of 20% off your lawn service appointment if you book today!
In the fall, it is important to stay on top of cleaning up the fallen leaves in your yard to avoid mold and fungus growth.
This is also a perfect way to let your house look its best for Thanksgiving, Christmas, and all the other end-of-year festivities.
We also provide mulch & pine straw deliver, as well as tackling larger clean up projects, and have a limited number of light hanging appointments available.
Send us a message or call 770-322-4230 to book today and claim your 20% discount!